Grimson spoke before a large crowd at the Southeast College's Estevan campus.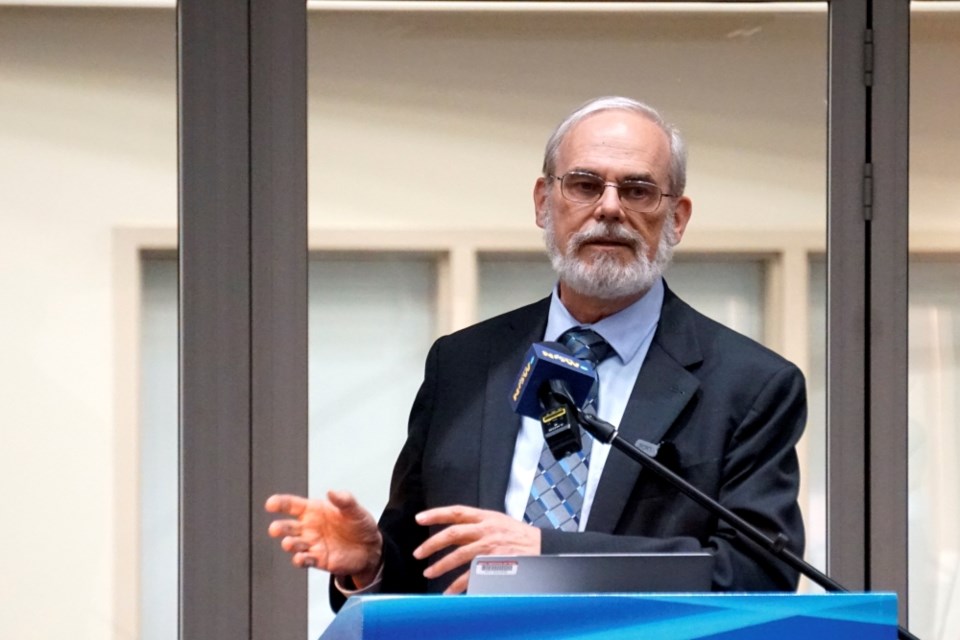 ESTEVAN - Dr. Eric Grimson returned to his hometown of Estevan on Thursday and opened the Innovation Conversation series being offered by the Southeast Techhub.
The event was organized in partnership with Southeast College and took place at the college's Estevan campus.
Grimson is the chancellor for academic advancement at the Massachusetts Institute of Technology, a professor of computer science and the Bernard M. Gordon professor of medical engineering, as well as a former head of the department of electrical engineering and computer science and a former chancellor for MIT.